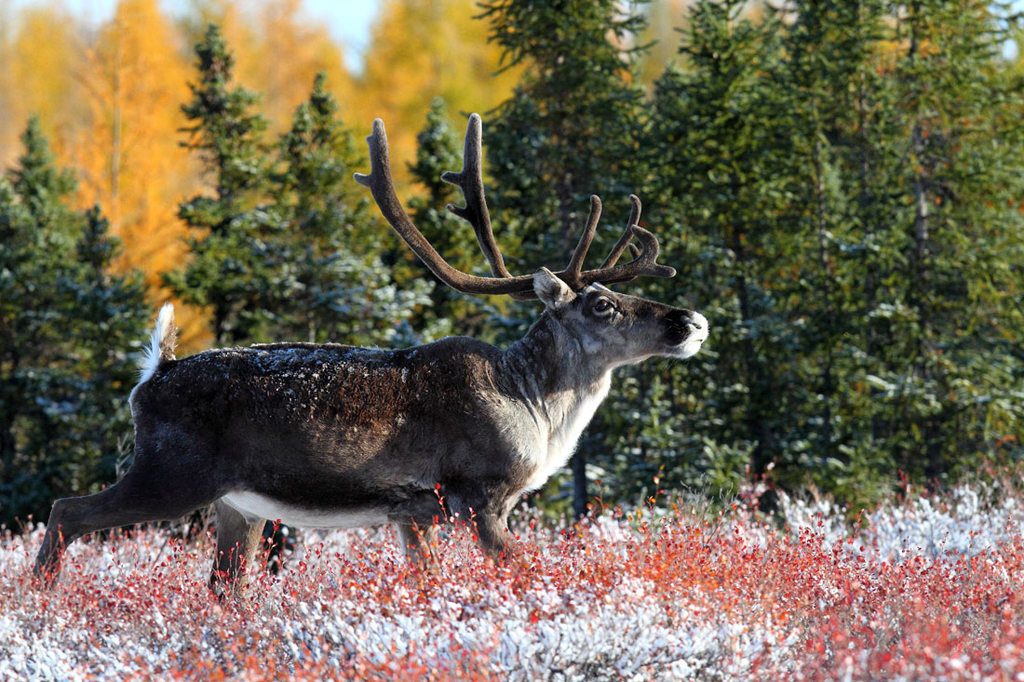 We go where the caribou go. If they're in Manitoba we'll be there with them. And so will you!
Caribou hunting in Canada's subarctic is the big game hunter's premier adventure — the experience of a lifetime.
Our caribou camps on the barren lands are located in the Central Barren Ground Caribou's migration route. With our ability to be situated in the proximity of one of Canada's healthiest caribou herd's, you will have an excellent chance at taking that bull of a lifetime.
This unexplored territory is a remote paradise where hunters will experience one of their most memorable big game adventures. The caribou's high, sweeping, multi-tined racks are a much sought after trophy and make spectacular taxidermy displays.
Our camp takes up to eight hunters per week, and by having four locations to choose from — plus the availability of setting up mobile camps — we can get our hunters close to the caribou. This beautiful virgin land is surrounded by pristine waters and beautiful vast landscapes, providing an incredible backdrop for your adventure.
Caribou hunts are professionally guided and can be combined with moose or musk ox hunting, creating a true Northern Canadian hunting safari!
For more detail on our Manitoba caribou hunts please visit our The Lodge at Little Duck's Caribou Hunting page here.