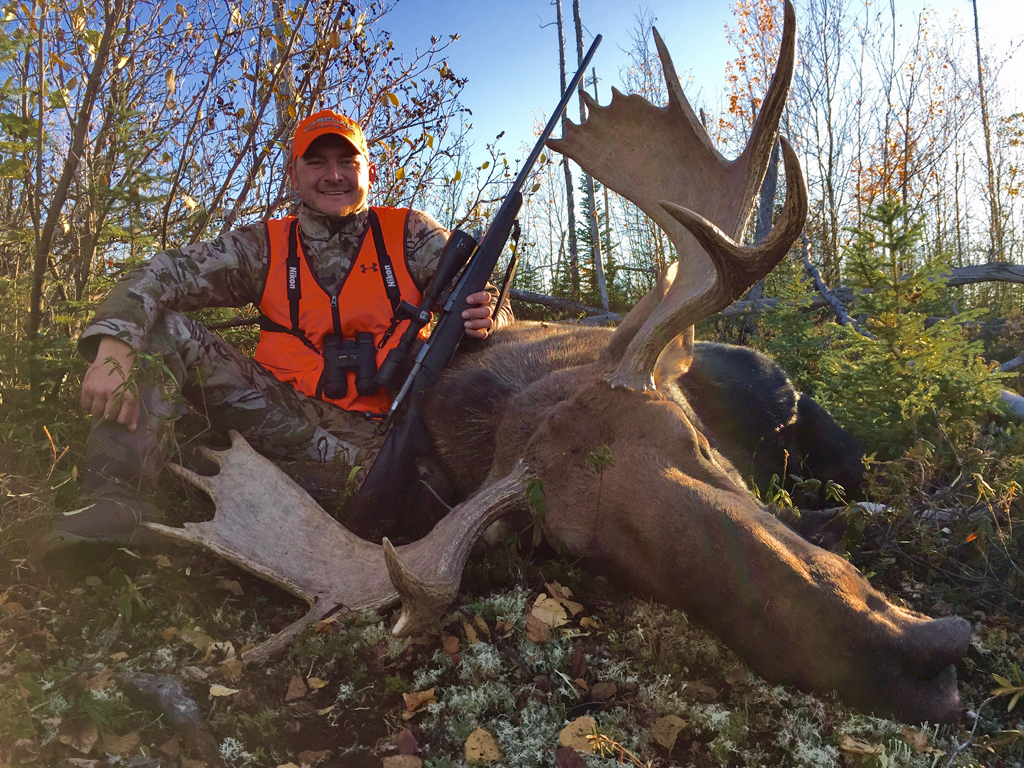 Because of the multiple opportunities we can provide hunters, many of our guests take advantage of combining adventures to create a multi-species hunt.  This provides an efficient way to use the time and cost of travel to experience different hunts on the same expedition.  Here are the most popular examples.
Caribou/Moose Combo
This adventure begins as a normal caribou hunt, with hunters arriving in Thompson the day prior to their departure date.  The following day, guests will be flown into Caribou Camp for five FULL days of Caribou Hunting. On the regular departure day, instead of being brought back to Thompson, Combo Hunters will be relocated to Moose Camp. Here they will spend 6 FULL days of Moose Hunting.  The day after Moose Hunting, they will be brought back to Thompson.  This is a 14-day adventure, with 11 plus FULL days of hunting, in two separate camps.
Caribou/Goose Combo
Our hunting schedule also allows us to offer a combination Big Game/Waterfowl hunt with Caribou and Goose hunting. Due to varying dates of our Fall Goose Hunts, specifics for dates and travel arrangements will be determined at time of booking.  Please contact our office so we can begin customizing this adventure for you.
Musk Ox/Caribou Combo
Because of our partnership in Nunavut, we can now offer a Fall Musk Ox/Caribou Combo as well.  Since the Caribou are in the same area as the Musk Ox in the fall, this is a simple way to add on a second species to your Fall Musk Ox Hunting Adventure!
Black Bear
Black Bear can be combined with our Moose Hunts and most of our Caribou Hunts. We do not charge extra for these hunts, but the hunter will be responsible for the cost of the Black Bear license.
Wolf
As with Black Bear, Wolf can be added to any of our hunts. On our Manitoba hunts, Wolves can be hunted under the authority of any unused big game license.  In Nunavut, anyone wanting to hunt Wolf, must purchase a separate license.  There are no trophy fees for taking a Wolf on any of our hunts.