To adjust for the changing migratory patterns that we've witnessed the last couple of seasons, and to improve the overall experience on our caribou adventures, we've made some modifications to the structure of our caribou hunts.
For our 2018 season we will be using a combination of established and mobile camps to give hunters every opportunity to harvest their caribou. We will be scouting the region prior to and throughout the season in order to determine which camp will provide the most access to the herd.
Our permanent camps are comfortable with diesel or propane heat, running water, showers, home cooked meals, satellite phones and knowledgeable Inuit guides that know the animals and the land.
Read all the details here.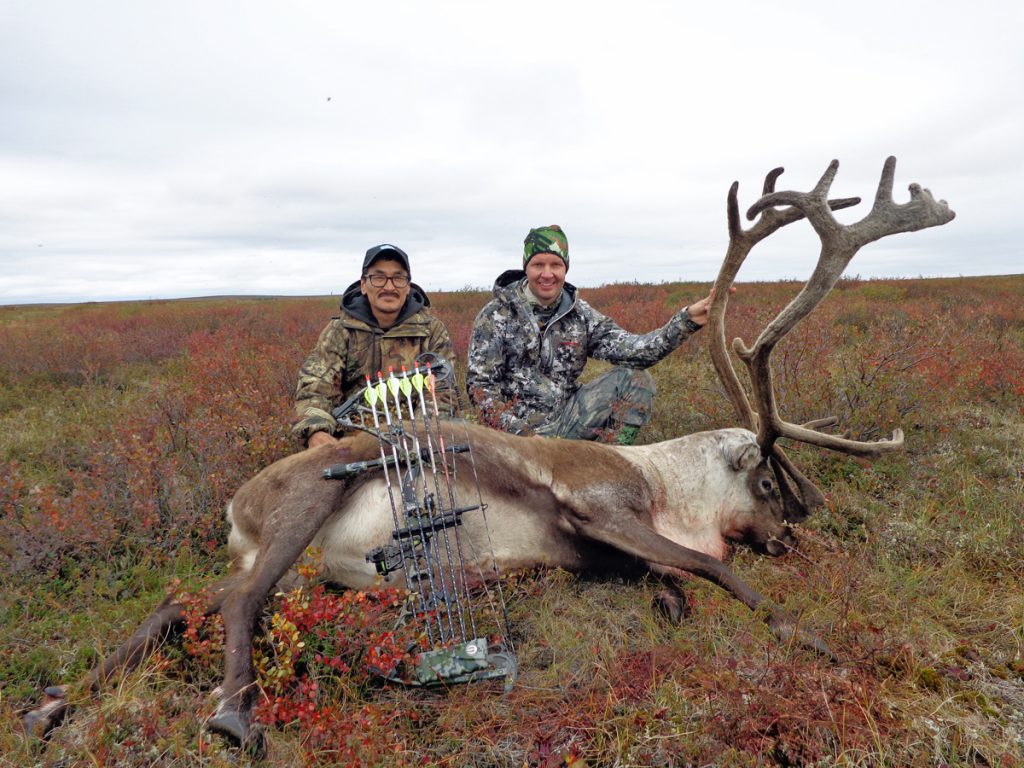 Payment Terms
A deposit equaling 50% of your total package price is due within 14 days of booking. Bookings will not be considered complete until the deposit is received. Deposits are non-refundable and non-transferable (except as noted under "Cancellation Policy"). All remaining balances are due in full 90 days prior to your hunt date, the year of your trip (the "Trip Start Date"). If you are booking a year or more in advance, a minimum deposit of $2,000.00 is due within 14 days of booking. On January 1 of the year of the Trip Start Date, the remainder of the 50% deposit must be paid. The remaining balance (50%) of the total package price is due in full 90 days prior to the Trip Start Date. If you are booking fewer than 90 days prior to the Trip Start Date, full payment of the total package price is due upon booking.
Payments can be made by Visa or Master Card (a 3% surcharge applies to credit card payments), wire transfer (extra fees might apply), cheque or money order.
Send Deposits To:
The Lodge at Little Duck
650 – 5 Donald Street
Winnipeg, Manitoba R3L 2T4
Canada
What's Included
5 full days of hunting, in on Day 1, out on Day 7
2 x 1 guided, professional Inuit guides
Up to 2 bull limit
Comfortable accommodations
Home cooked meals
Friendly camp staff
Charter fees from Thompson to camp
Field prep of trophy
Transport of trophy from camp to Thompson

2 capes, 1 split rack and 1 unsplit rack
Special Note: Due to our new arrangements on this hunt, hunters will be extremely limited as to how much meat they can take home. Only backstraps and tenderloins may be taken by the hunter. The remainder of the meat will be sent to Northern communities in need.
Not Included
Items as listed above
Travel from your home to Thompson
Meals and accommodations prior to and after your hunt
Shipping of trophies from Thompson
Taxidermy
Once an animal is wounded, every effort will be made to recover that animal. Regardless of the outcome, the tag will be considered filled for that animal.