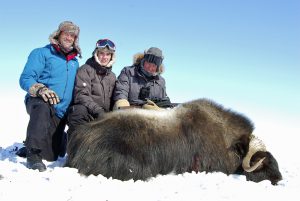 We have a 100% success rate on our Musk Ox hunts. And that's only part of the adventure!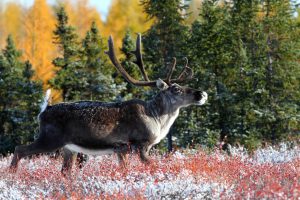 We've gone mobile on our caribou hunts. We now go where the caribou go. And you will too!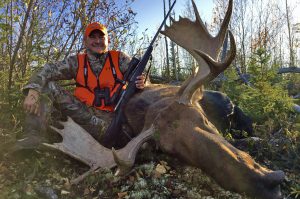 Moose and Caribou on the same hunt? Or how about Musk Ox and Caribou? We're flexible!
Nunavut's most trusted outfitter
Excellent Arctic big game hunting opportunities, good food, comfortable accommodations, experienced guides and an Arctic wilderness that is untamed and unspoiled. We are the first outfitter in the eastern Arctic to invest a significant amount in the resources required to establish the infrastructure and equipment that will provide you with a safe and successful hunting adventure in Nunavut. This is wild country. And we've been here for over 40 years. Join us for the hunting experience of a lifetime!
100% Success Rate
We've experienced a 100% success rates on our Musk Ox hunts, not to mention the fact that this is a true Arctic adventure!
"Russ and his team were excellent. Johnathan was an exceptional guide for me and easy to work with. This was an excellent experience all round."
"Very well organized. All aspects were very professional, personable and informative. Office staff handled everything professionally and quickly."


Never miss a hunting/fishing trip update again!